Installation
The survey, manufacture and installations are carried by approved staff employed by the company and are all monitored by experienced staff.
The company is a registered synseal manufacture and installer of their products and manufacture its goods according to their guidlines and tight quality control procedures.
All our products supplied to the public are "A" Energy Rated and our products come labelled with the new CE mark, which is done for customer transparency.
We ask that all our customers fill out a customer satisfaction questionnaire. This gives us feedback and help us maintain our high standards.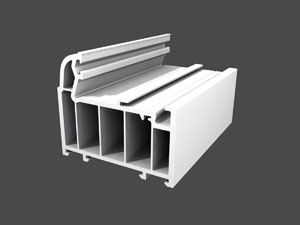 A Rated thermally broken synerjy Plastic