Coloured UPVC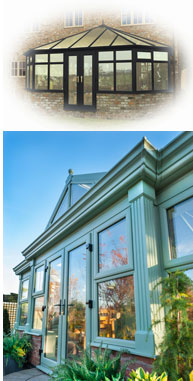 The company specialises in supplying coloured foiled products outside the normal coloured range on a 100% recycled brown coloured base material where possible and practical.
Coloured Foiled Windows are very much the thing of the present and most customers are able to choose from a wide range of colours, all of which can be achieved within a reasonable time scale.
The range of Special Coloured Artisan Foils for UPVc products are Irish Oak, Rustic Cherry, An-Teak, Black, Athracite Grey, Green, Blue, Deep Red, Cream and Woodgrain foiled White.
We still manufacture the traditional colours for windows and door products such as mahogany, cherrywood and light oak foiled systems.
Other colours may be available subject to request.
All Artisan foils products used are made from virgin material preventing discolouration.